I'm on a long flight home as I type this week's newsletter, heading back from a transformative week in Johannesburg, South Africa. My wife and I were graciously invited to attend a once-every-four-years gathering of all the AGWM missionaries investing their lives on the continent of Africa. It was a week of reconnecting with some of my oldest and dearest friends all in one place. We shared meals together, worshipped together, strategized together, and prayed together for Jesus to be known and worshipped among every nation, tribe, and tongue.
Few things shake me up more than spending time with my global missions friends. I sat in the back of the room fighting my emotions during most of the sessions. Some of my friends work in the hardest of the hard places. They have uprooted their lives and their families because Jesus said to go to all nations, all ethnos, all people groups, and some of those people groups are just flat out inconveniently lost; blinded, imprisoned, and persecuted by cultural, religious, and governmental strongholds that are really principalities and powers in high places.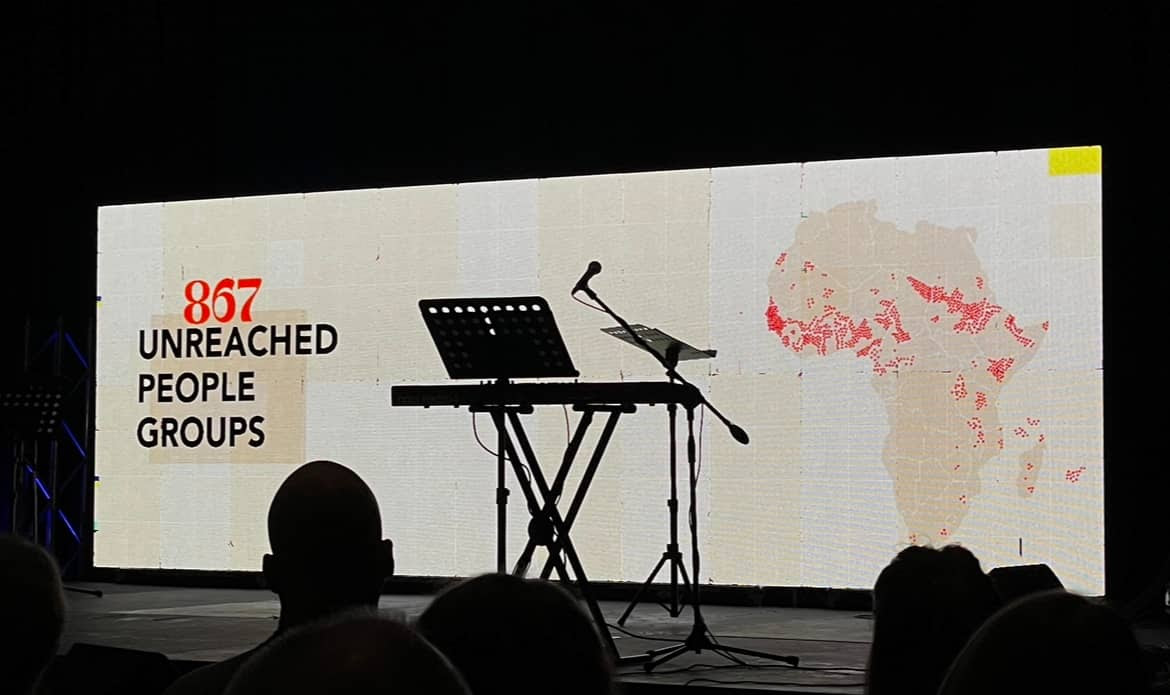 At one point in the week, a young missionary couple we have known for years sat weeping. They serve in one of the most remote and uncomfortable places I have ever personally visited, but their hearts were being stirred by a new pioneer initiative their leaders just announced. I struggled to spend one day where they currently live, engaging with a hostile and completely unreached people group. Yet here they were wrestling with whether to move their young family to an even harder, more dangerous, and completely unengaged part of the continent.
These moments mess with me like none other. So many of the things I worry about and obsess over and convince myself are critical issues in this life become so insignificant – sideways energy – when the Great Commission is clearly in focus. Our idolatry of human power and politics, of endless entertainment, of pithy online arguments and social media theatrics becomes so petty and small. It's good to be shaken up about these things.
If you're a follower of Jesus, I want to call you back (with me) to something greater. Not every believer is going to live in another country, but every believer owns the call to take the Gospel to all nations. The Great Commission doesn't belong to a special professional subset of Christ-followers, it belongs to all of us – including believers in the marketplace.
Where is glorious Good News of the Gospel not yet known? Let's ask Jesus to show us our role in making that answer "nowhere" as soon as possible.
Accelerating the Great Commission through the Marketplace,
Erik Cooper | The Stone Table