Most people in the world view work as a necessary evil to be tolerated. In fact, our negative view of work has found its way into at least one hundred pop culture radio hits over the last fifty years. From the Beatles A Hard Day's Night, to Dolly Parton's 9 to 5. Everyone remembers Take This Job and Shove it, by Jonny Paycheck or Working for a Living by Huey Lewis. These songs were propelled up the charts because they strike a chord with people from all walks of life. From rock-n-roll, country, alternative, hip-hop and even rap; they all view work as an evil to be tolerated. If you look at it from on point of view, these songs reveal a piece of the truth. We live in a fallen world. We are sons of the first Adam. Our relationship to creation is broken and distorted. "Nature is red in tooth and claw." It produces thistles, and by the sweat of man's brow he will work the ground (Genesis 3).
The work we experience in creation stills bears the marks of this brokenness. Creation still groans under the weight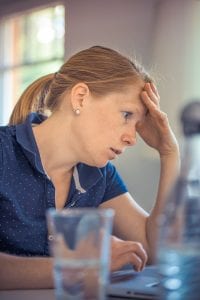 of sin and exploitation. Human rebellion impacted more than our relationship to creation. It impacted our relationship with each other and even our sense of purpose. Where sin is present, so is the struggle between individuals. We still toil and struggle to succeed. We wrestle to find our place in life. We search for a sense of purpose that's always just out of reach. We fight with co-workers, receive pink slips and hate our bosses. We sit through endless meetings, answer endless emails, perform tasks we know are meaningless. We become bored, restless, frustrated and in our thoughts, quit a thousand times. Sometimes the weekend is all we look forward to. Work can be drudgery. It can be frustrating. But, it wasn't always the case.
There was a time when work was not a struggle. There was a time when our work wasn't limited to human frailty. The call to work, came before the fall. This is a staggering thought! We were called into an amazing partnership with the God who works. We were made to work, to create, to grow things. Our hope doesn't rest in a future world where there is no work. Christianity teaches that there will be a day when our work will be transformed, unfettered and unhindered. When Christ restores all things, most Christians believe this means our work, as much as our souls. But, what do we do in the meantime? The answer is, work as unto the Lord. Although we wait for a Kingdom to come, we believe the Kingdom is already present. We live in what C.S. Lewis calls the "Shadowlands."
We live in the "Already/Not Yet. We have the Spirit of God as a down payment of our future hope. Our role as reconciled image bearers is to redeem all things for the sake of Christ. To eat and drink to the glory of God; to heal; to bring justice; to create; to bring every though captive in obedience to Christ; And yes, to Work.