THE MISSIONAL MARKETPLACE COURSE
Your business has an opportunity to serve God & build relationships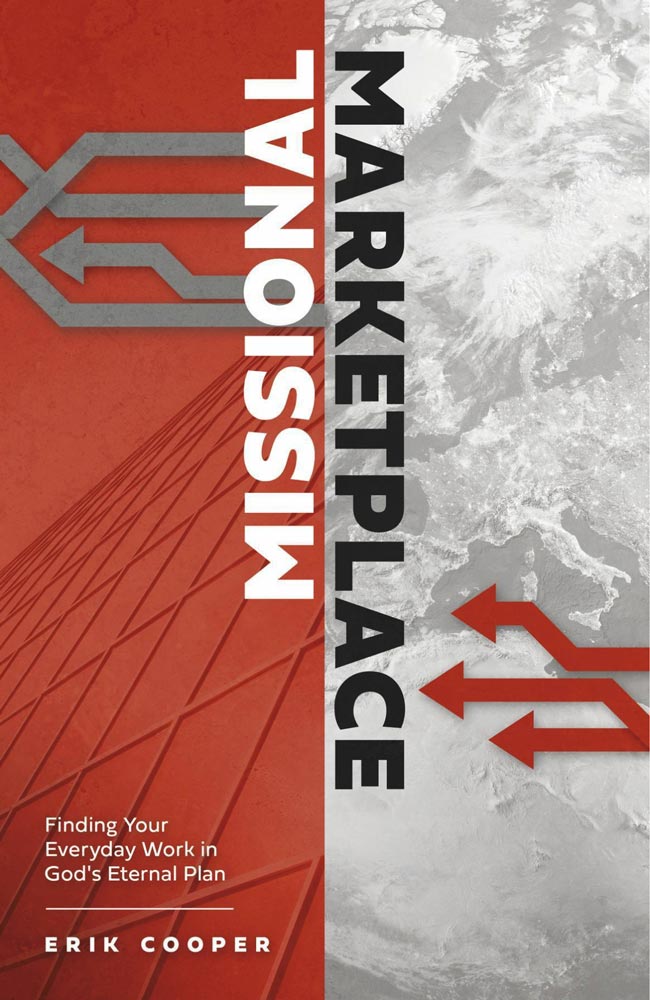 GET THE MISSIONAL MARKETPLACE ONLINE COURSE
& CHANGE YOUR WORLD
Do you find yourself asking yourself these questions?
Is there any eternal value to my day job?
Is it possible to find gospel meaning in my "secular" career?
If I really love Jesus, shouldn't I quit my job and go into full-time ministry?
How does my everyday work have anything to do with God's mission in the world?
As a Christian working in the marketplace, you may have wrestled with one or all of these questions. Whether you are a business person in the United States or a missionary living abroad, this "sacred/secular" thinking is pervasive in the theology of work we've instinctively developed.
The Missional Marketplace Course has been developed to confront that thinking and replace it with a holistic gospel understanding of our marketplace work as a vital part of God's Kingdom mission in the world. In this 8-module course, you will learn a brief theology of work, unpack your marketplace and ministry giftings, and develop a strategic framework for integrating your faith with your work. You will also wrestle with the Great Commission and Jesus' call to every believer, whether you work in full-time ministry or in the marketplace, to proclaim the Gospel in word and in deed to every nation, tribe, and tongue.
Each module contains multiple formats for learning, such as videos, articles, and research and writing assignments. These resources will help you dive deeper into the Missional Marketplace framework and allow you to embrace your marketplace work through the lens of the Gospel.
COMING SOON.
OUR RESOURCES
We are working hard on new and creative additions to our Stone Table offerings. Stay tuned for updates on a developing faith & work curriculum, online and live classes, networking events, and a dream space for missional business connection and multiplication. The vision is God-sized and we can't wait to experience it with you!
MISSIONAL MARKETPLACE PODCAST
WATCH THE LATEST EPISODE
This podcast is for Christians who work in the marketplace and carry a deep passion for God's mission in the world and want their everyday work to connect more deeply with that missional purpose (and who like to laugh a little bit along the way).
NOW STREAMING ON THESE PLATFORMS